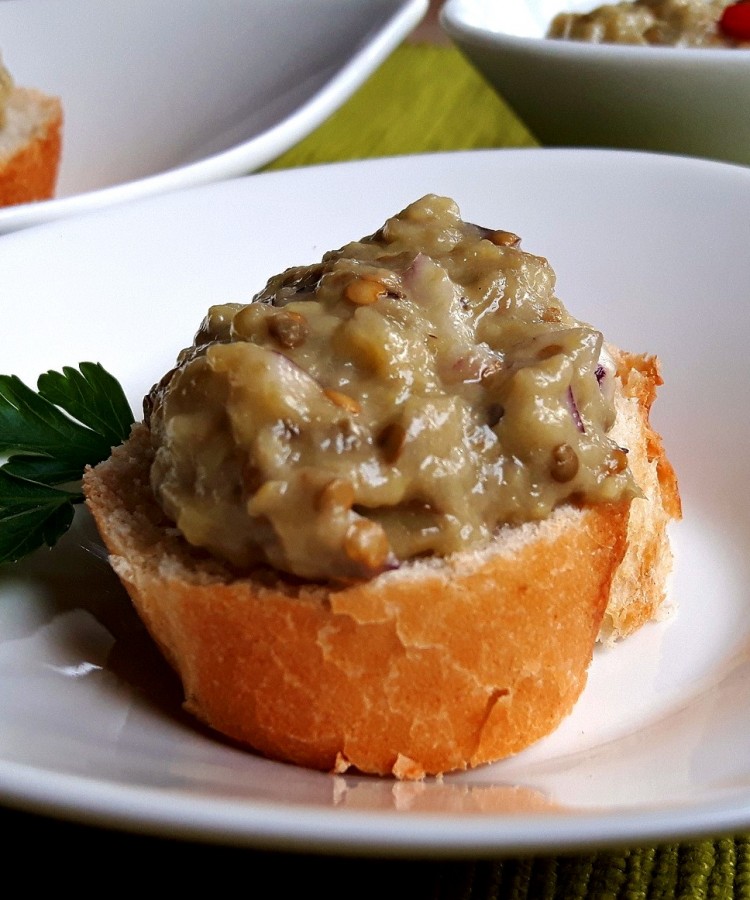 Eggplant salad, Transylvanian style
I have no idea why I've chosen the eggplant salad for my first recipe here, but I guess this happened because the Christmas is not gone for long, nor the Orthodox holidays of Saint John (Ion, as we call him in Romanian language), or Vasili (known as Vasile, around here). In those special moments, of holidays, or church days, or when they have something to celebrate, Transylvanian people bring out of their freezers the plastic bags filled with eggplants, baked and shelled in August, just to prepare this delicious vegetarian dish.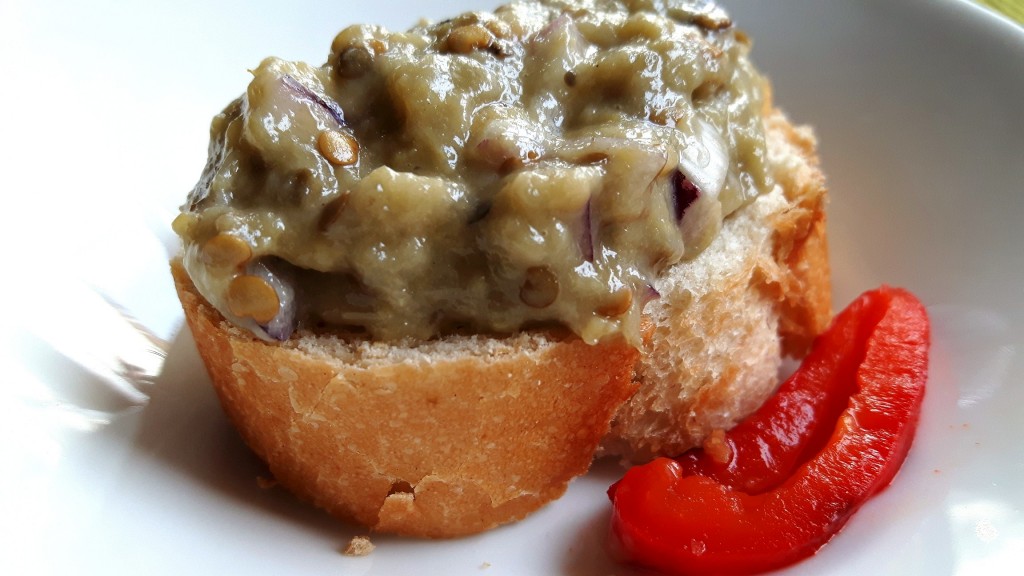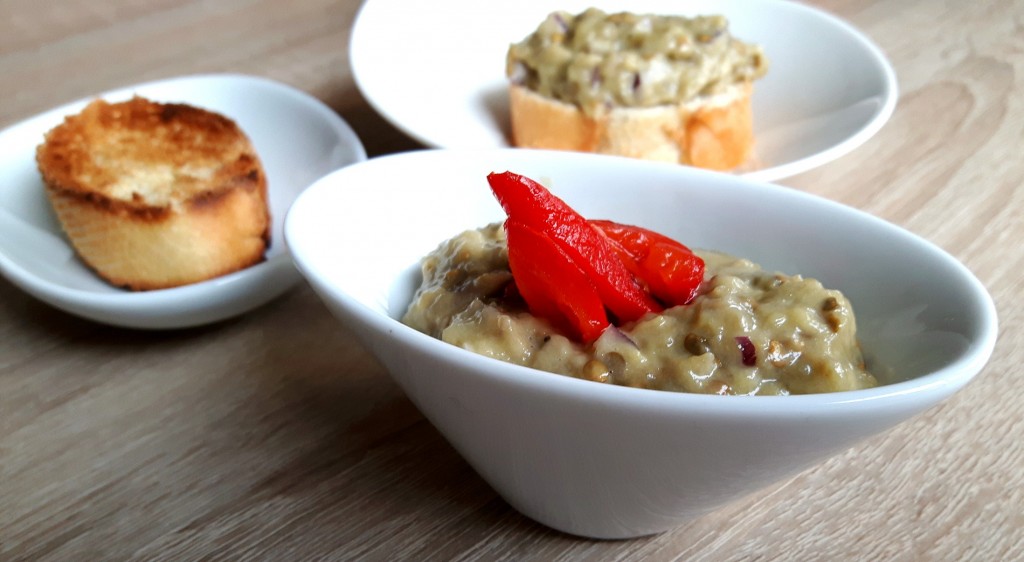 I have no idea when or how the humble eggplant became the best companion for my people in their special moments, but this salad is one of the few vegetarian dish Transylvanian people use to eat with pleasure, cause traditional food consists most in all kind of meats.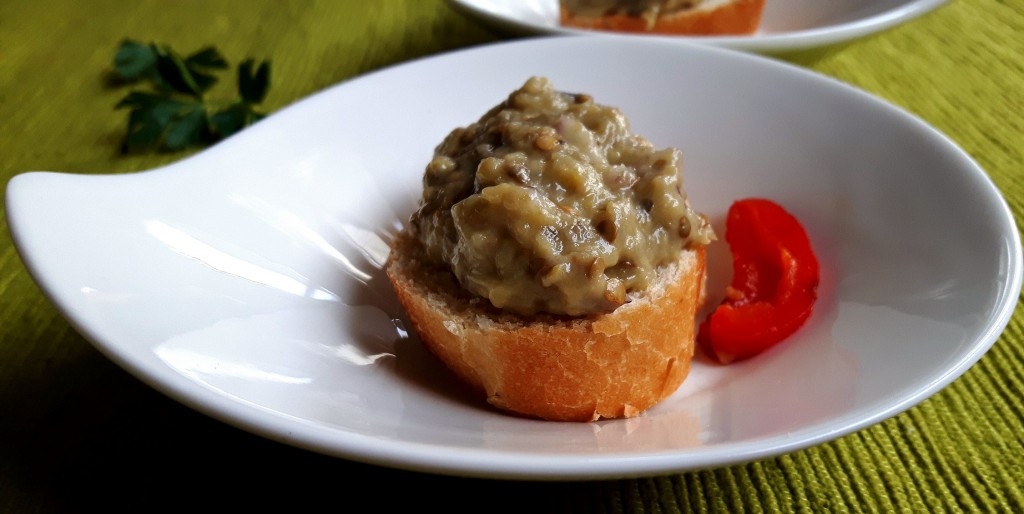 Once you'll try this beautiful and simple salad, made with homemade mayonnaise, I am pretty sure you're going to try it again. And maybe again…And (why not?) again.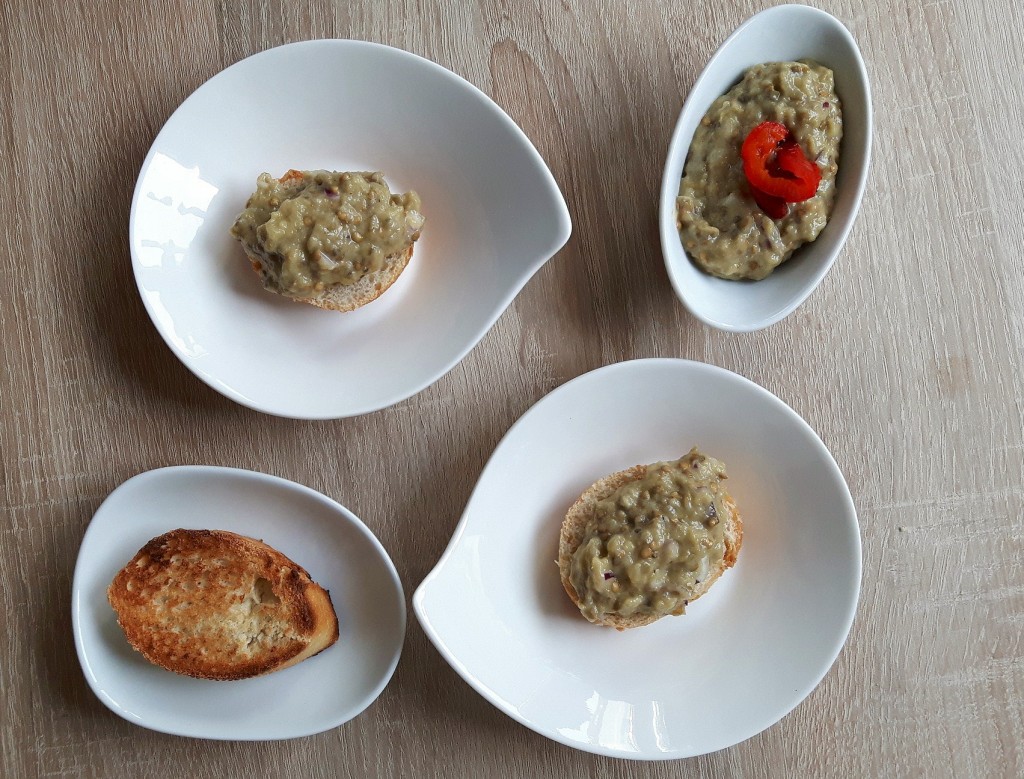 Transylvanian eggplant salad
2016-01-16 15:12:22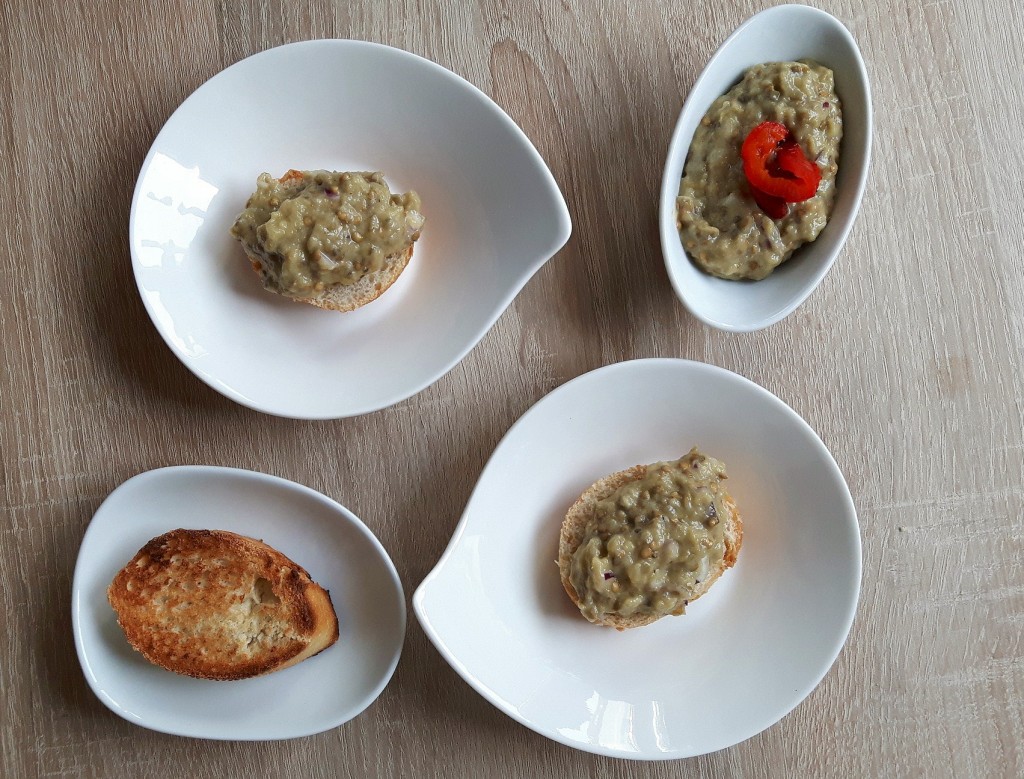 Serves 6
A simple, tasty, vegetarian dish
Ingredients
* 4 medium eggplants
* 1 medium onion
* 2 cups of homemade mayonnaise
* salt to taste
Instructions
1. Wash the eggplants, sting them with a fork and put them in the oven on maximum heat. Let them "bake"
2. While the eggplants are baking, finely chop the onion and put it in a bowl together with the 2 cups of mayo
3. When the eggplants become baked and juicy take them out of the oven and peel them.
4. Cut of their upper part and with the aid of a knife, chop them finely
5. Once they are finely chopped and look like a puree, put them in the bowl too together with the onion and mayonnaise.
6. Stir everything, salt the salad, and you're ready to go
Notes
* you can use store bought mayonnaise, but the salad will not be too tasty
* to chop the eggplants don't use the food processor cause the salad taste better made by hand
* to prepare my salad I used frozen eggplants
Fine Transylvania - Cooking blog & more - Transylvania reinvented - Recipes and original flavours https://finetransylvania.com/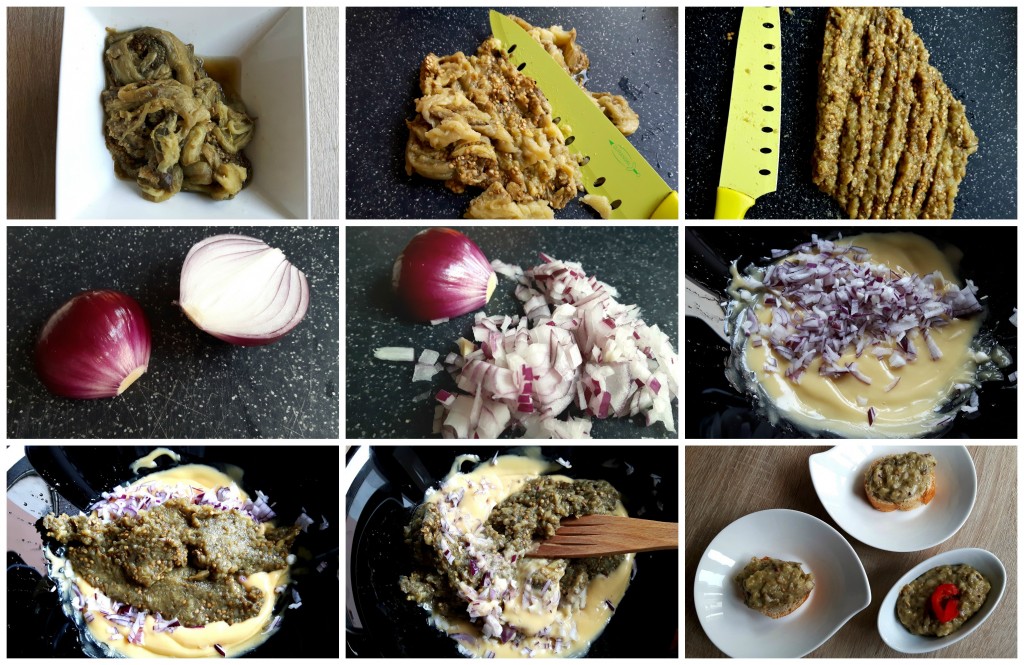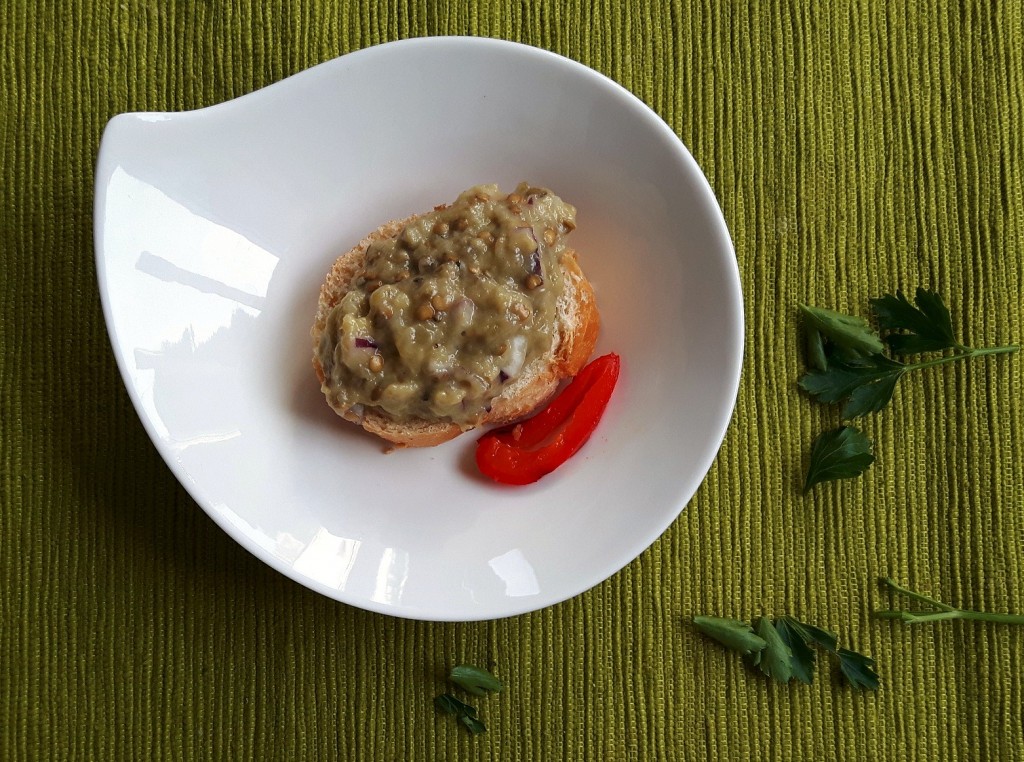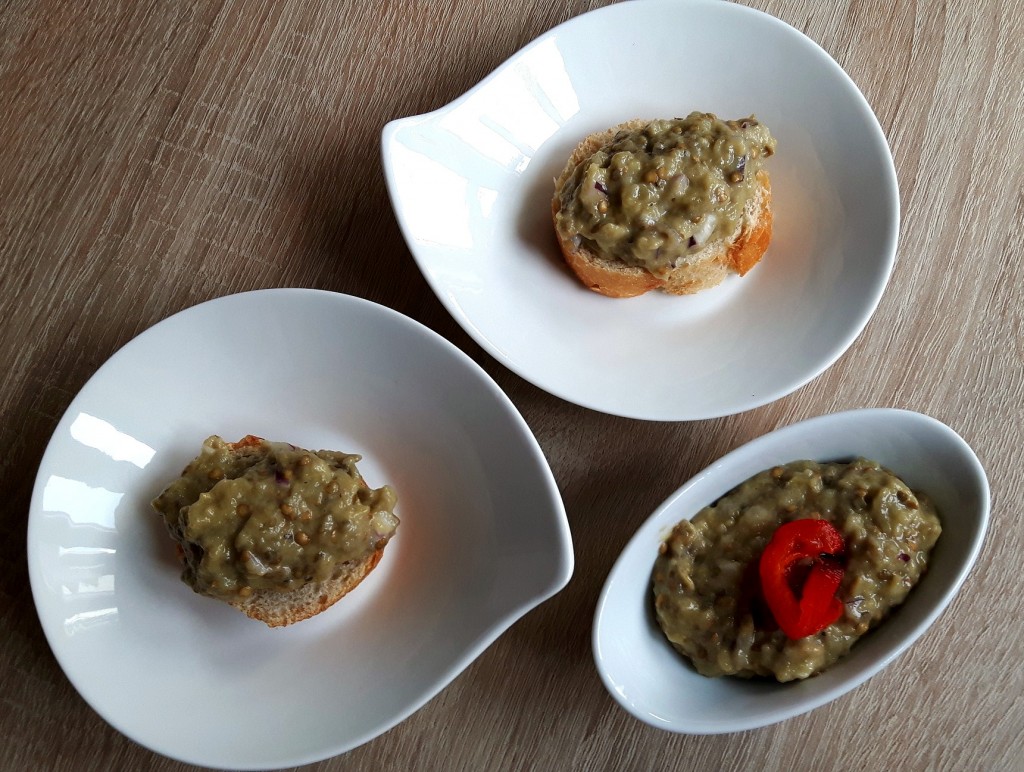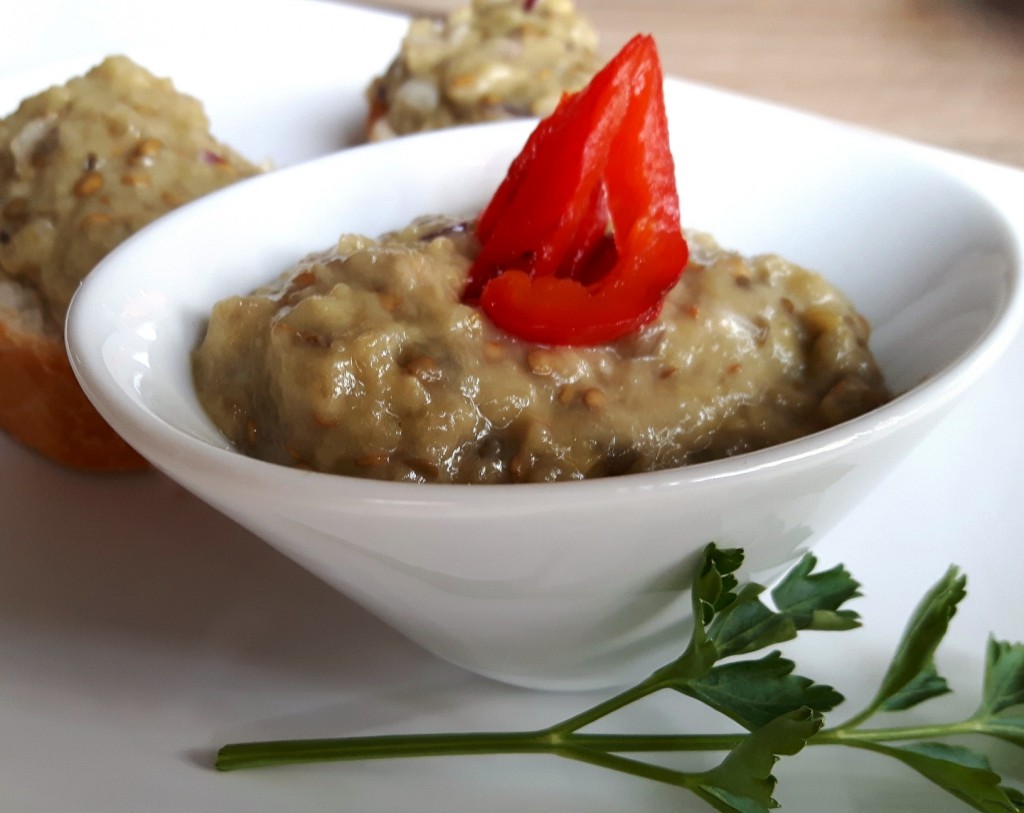 We don't cook light dishes. Oh no. And most of all the people around here like to joke about pork and vegetables, saying that pork is the best and tastiest vegetable :). And that's why the Transylvanian eggplant salad is exceptional.
Comments