Lavender bread crown for magic autumn days
I have the strange feeling that I just blinked and the Summer was gone. Actually the Autumn is here for a pretty long time already, even in our little corner of the world we can't see yet the trees turning yellow and red and we can't sniff the sweet grapes' smell on the corners of the streets.
I love Autumn together with the bittersweet melancholy it brings to us. And I find a huge satisfaction to bake bread when the days become shorter and shorter and the hoarfrost welcomes us almost each morning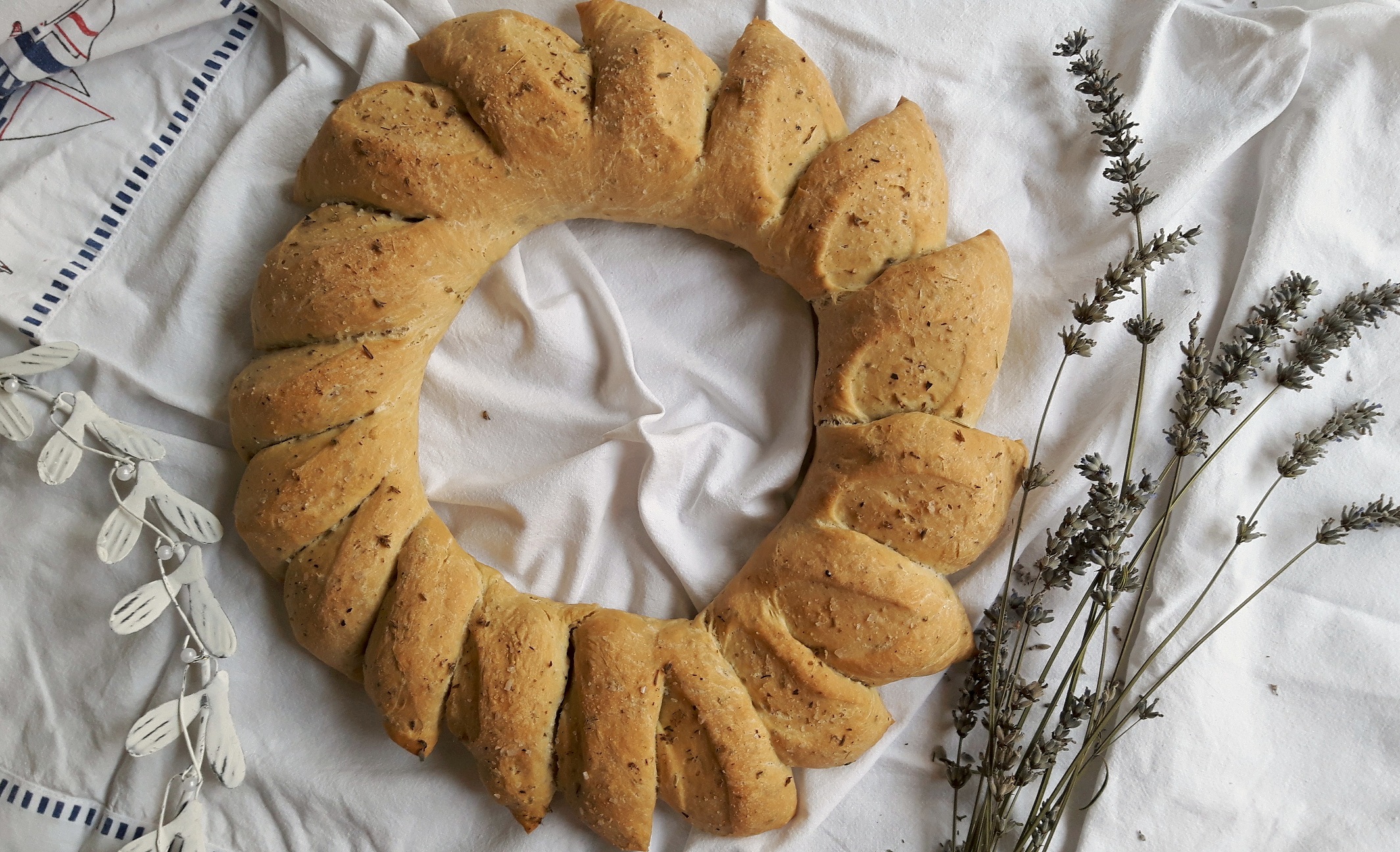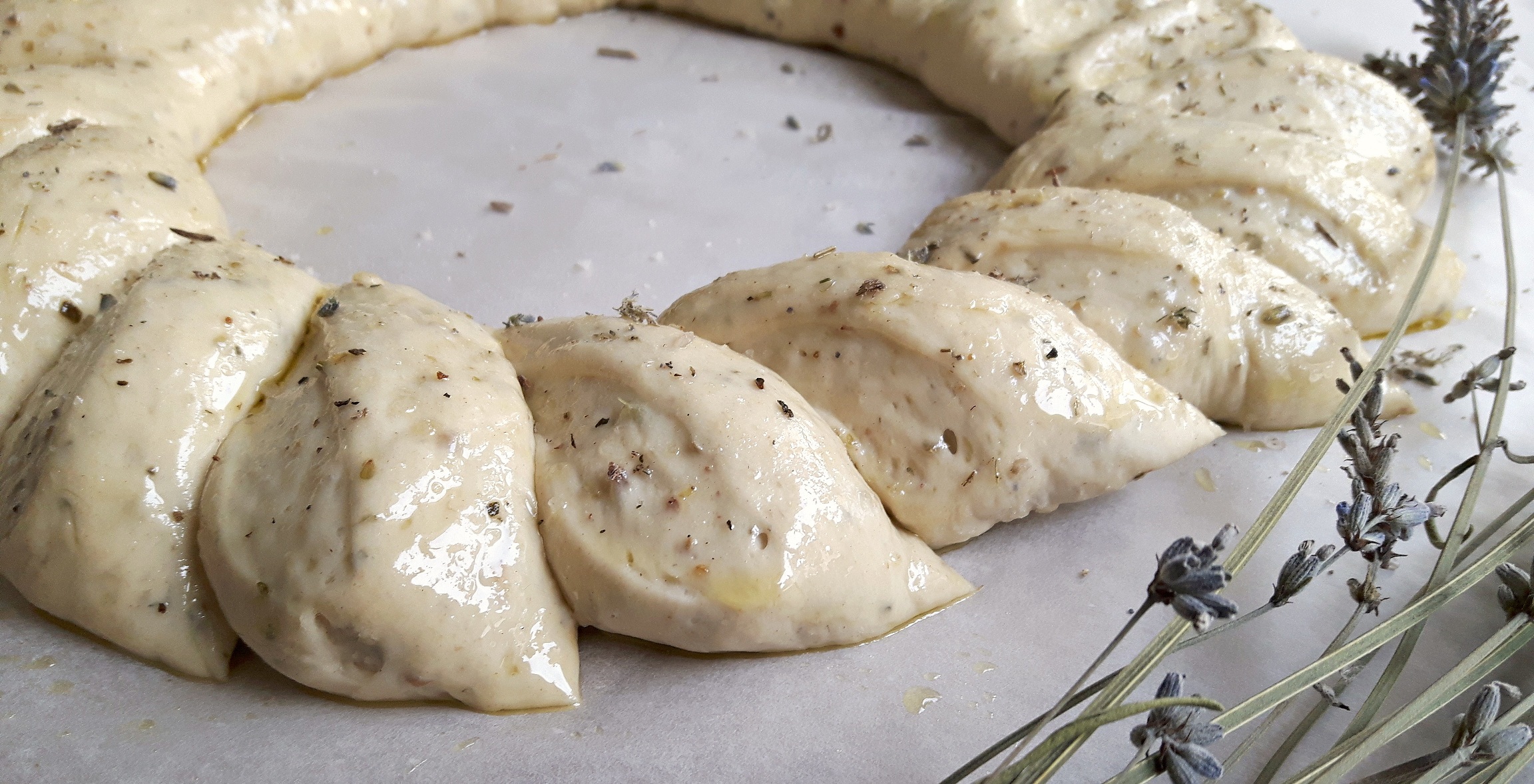 There is a warm feeling growing inside of my heart each time I bind my fingers together with the sweet smelling, soft dough. And I always remember my blue eyed, blond grand ma'. She was the one who used to let me "help" her knead the bread dough in her wooden kneading-trough. I was just a little girl back then, but I still remember the strong smell of the yeast and how she explained me how to use my small fists for kneading.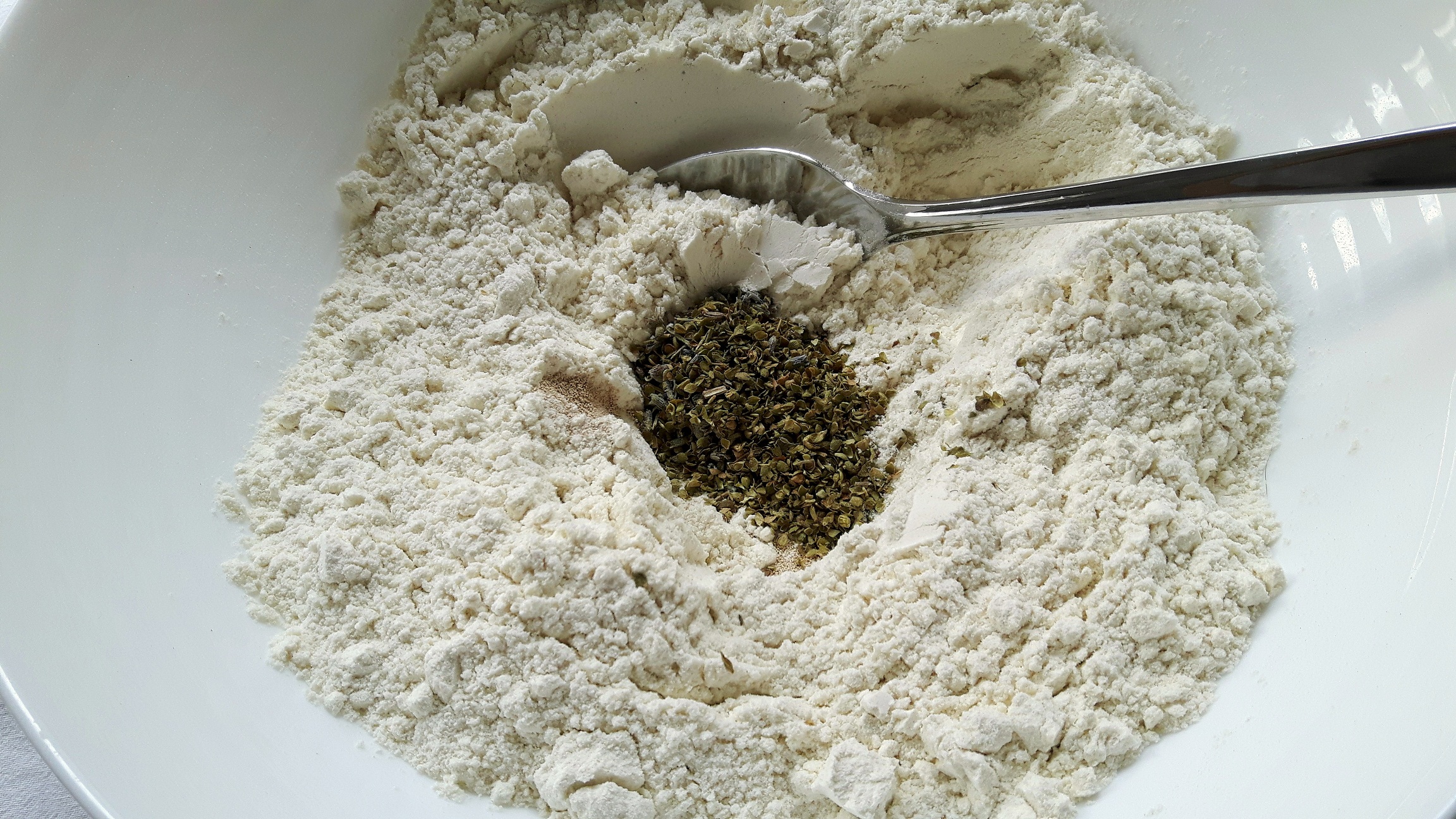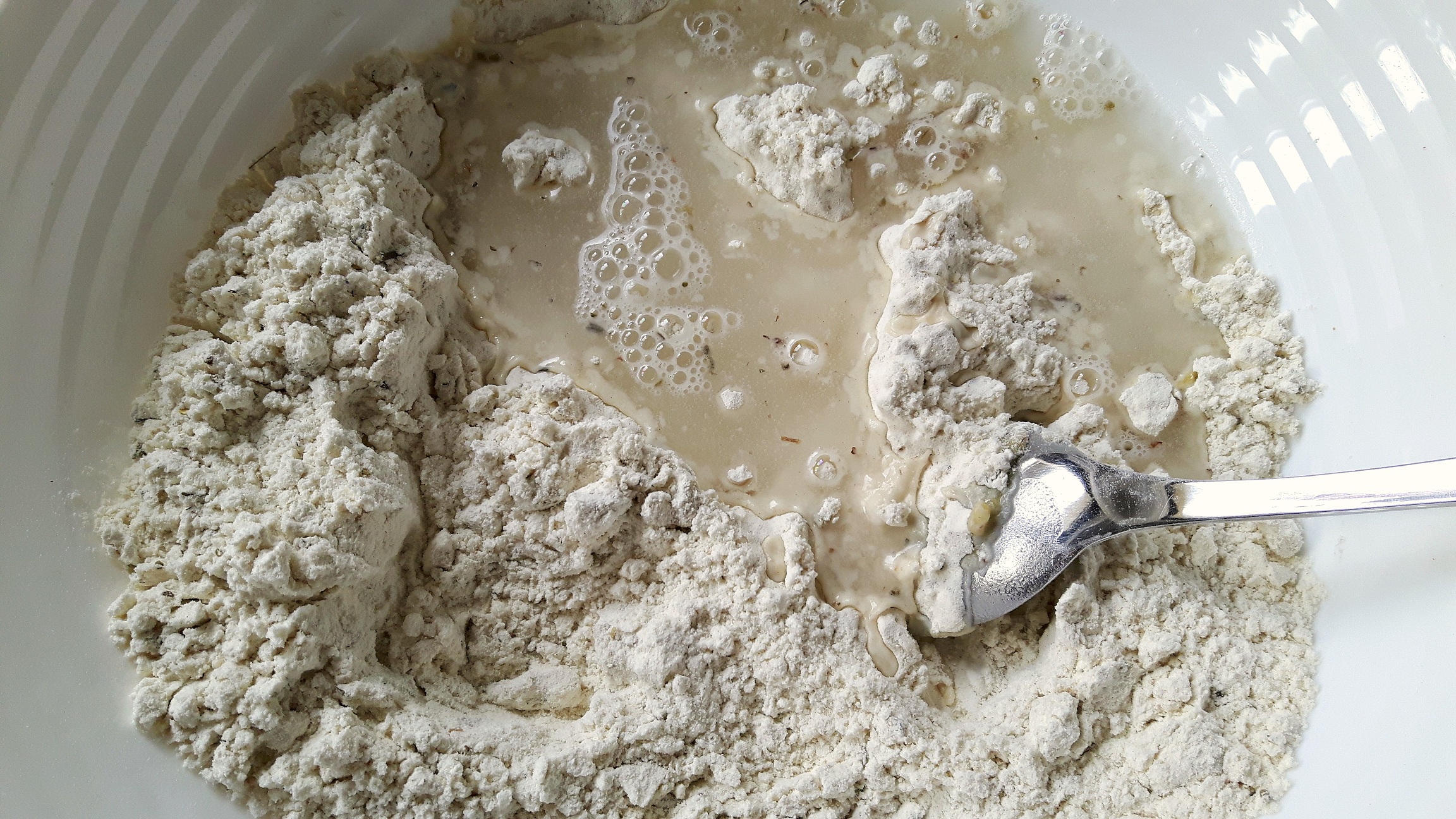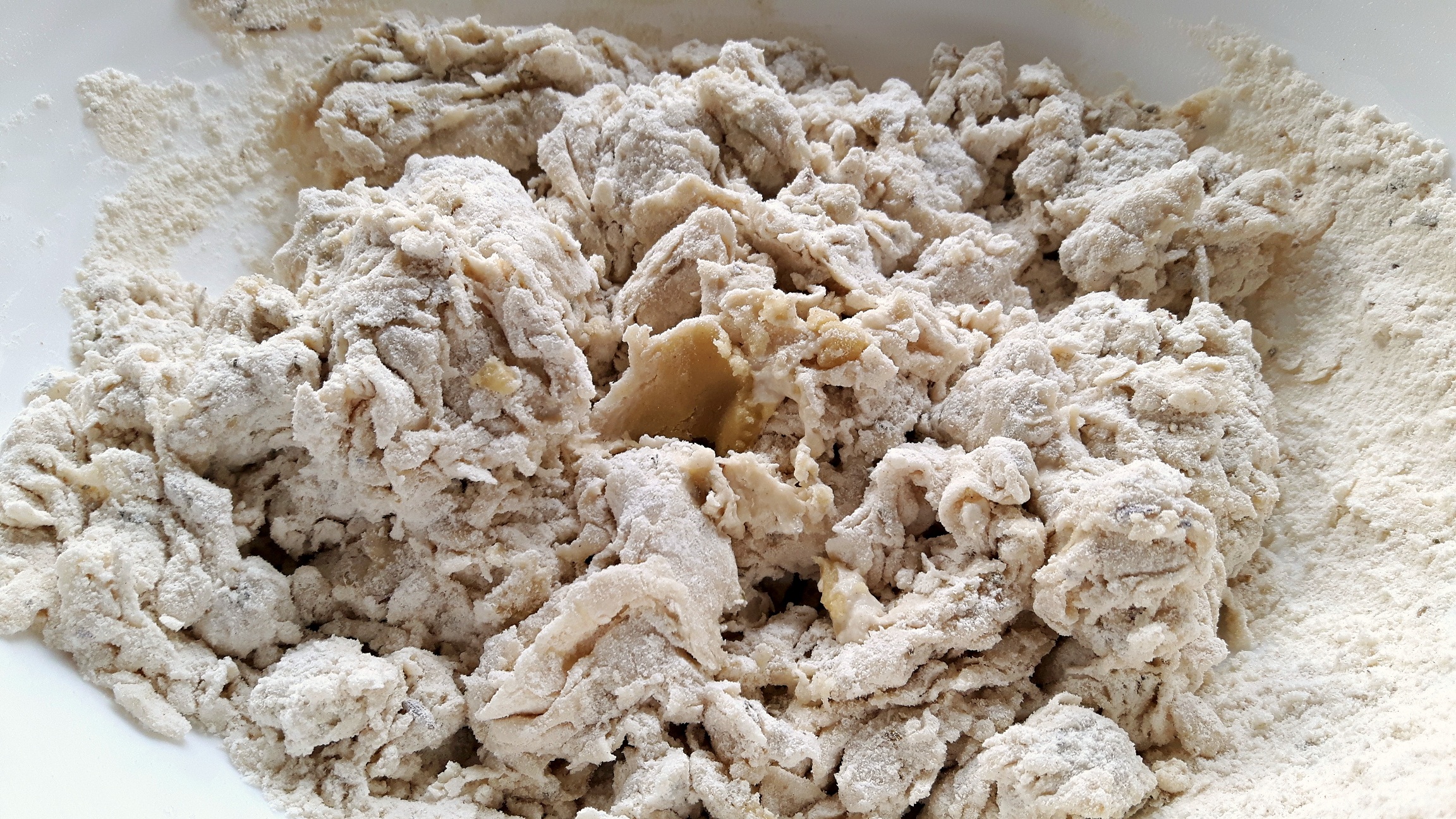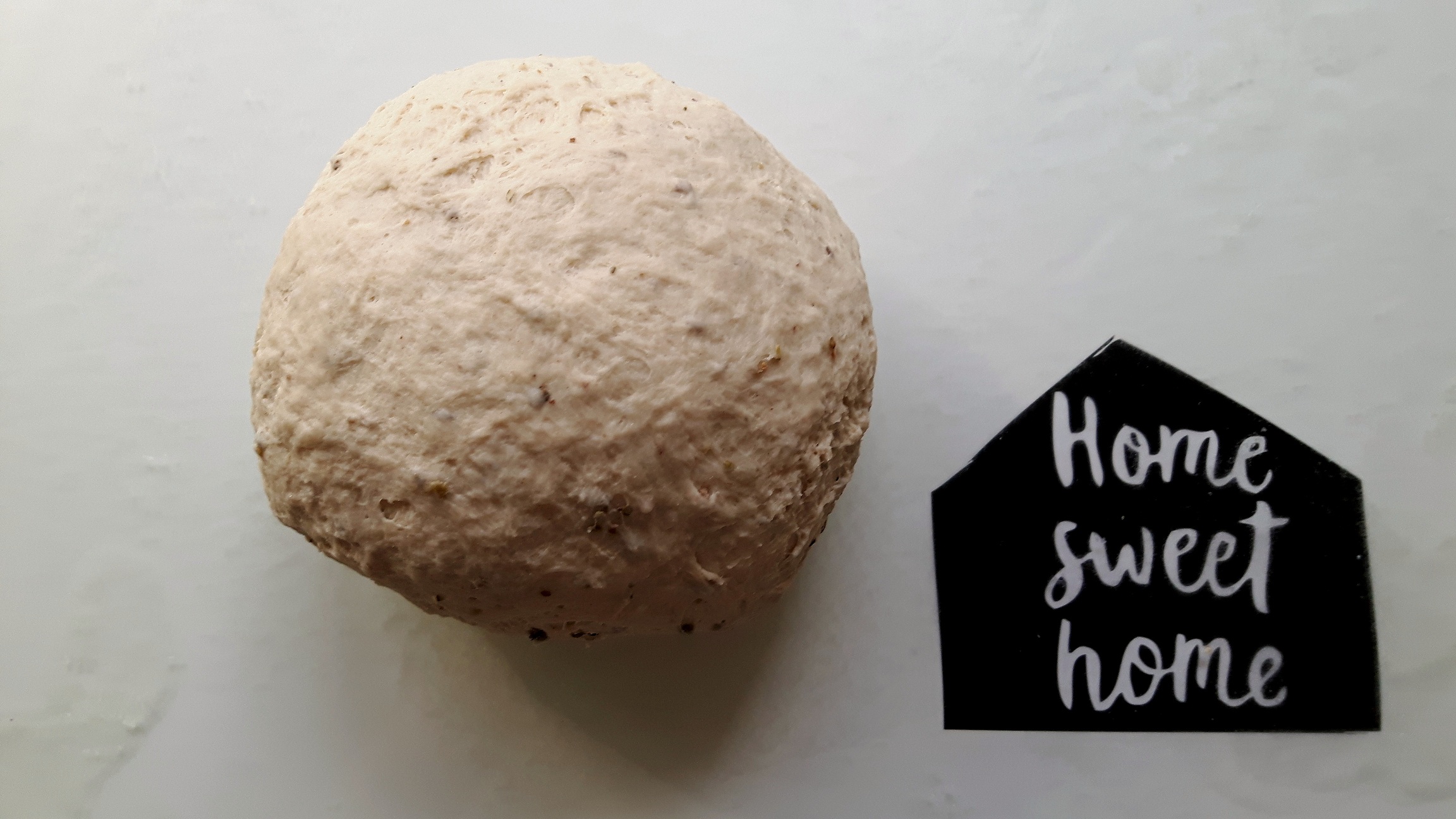 These memories got stuck with me and each time I turn the oven on and start preparing the dough I am taken back. In those sunny Summer days, in my grandma's home, with the cats, dogs and all the chickens I loved so much and with those huge breads she used to bake in her wooden oven in the garden, near the raspberry shrubs.
Bread is a strong symbol in each culture. It shows the connection of people with their lands and skies. With their roots, ancestors and seasons, the same as the circle of the world which rolls and rolls incessantly, knowing no break.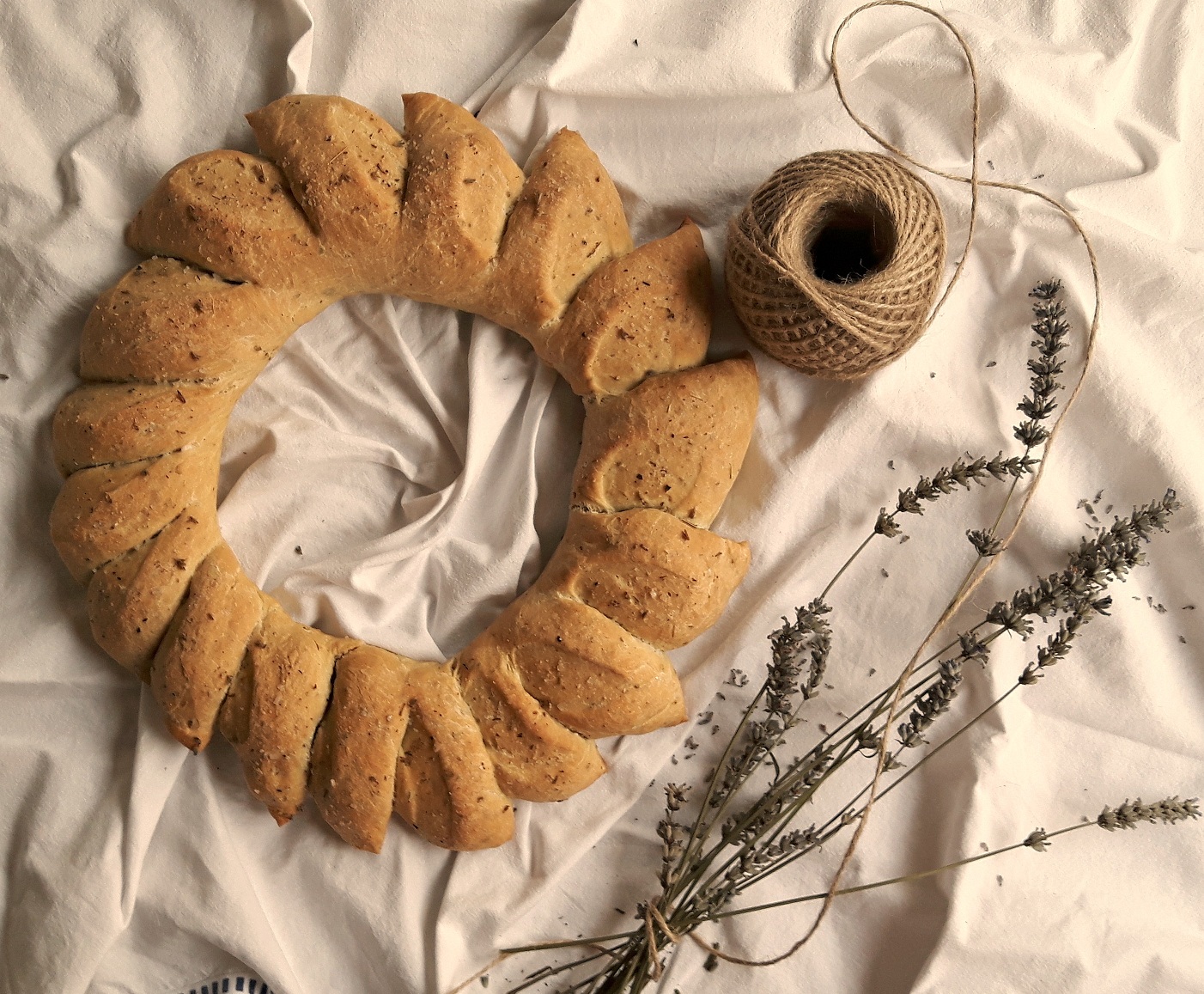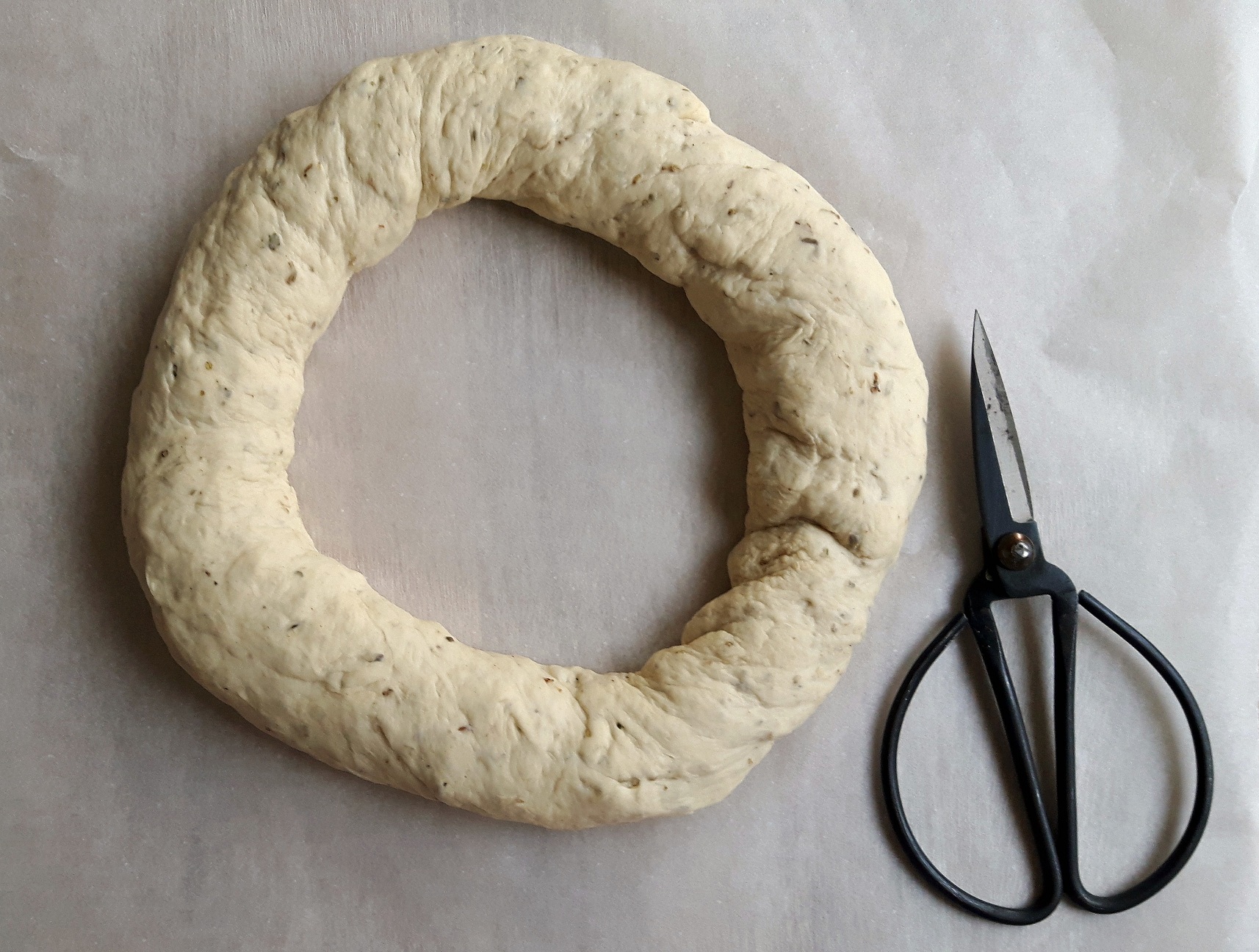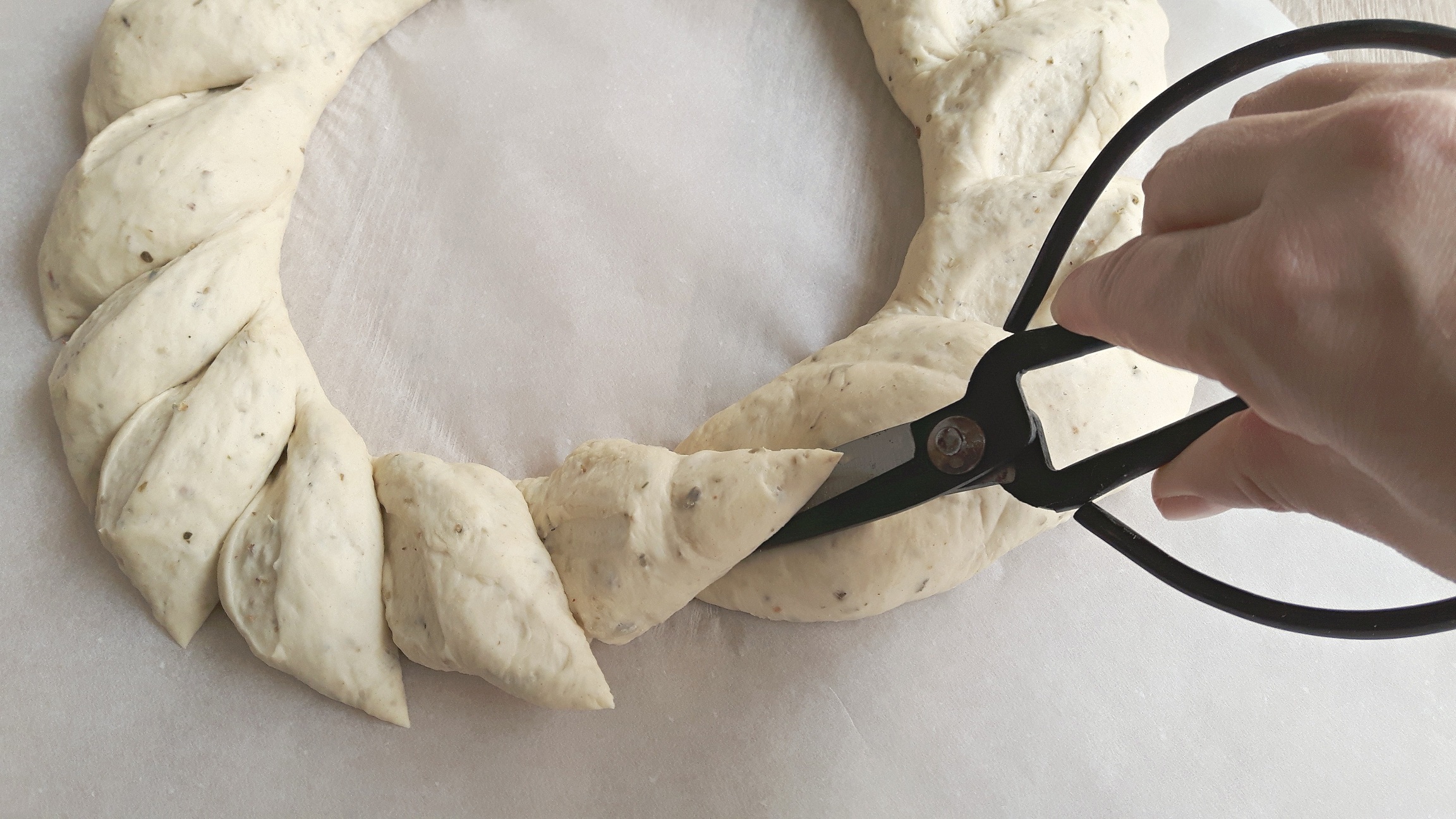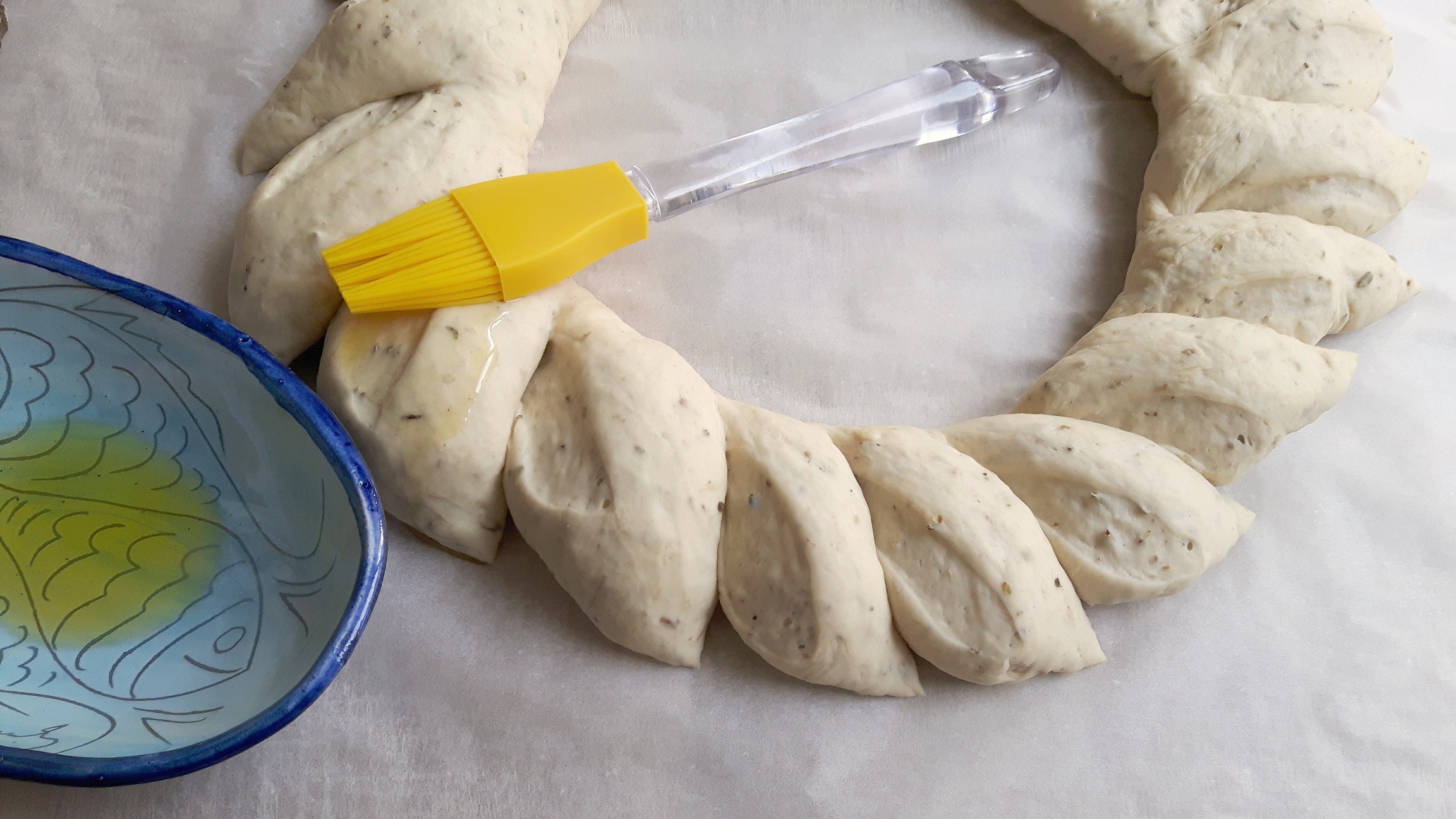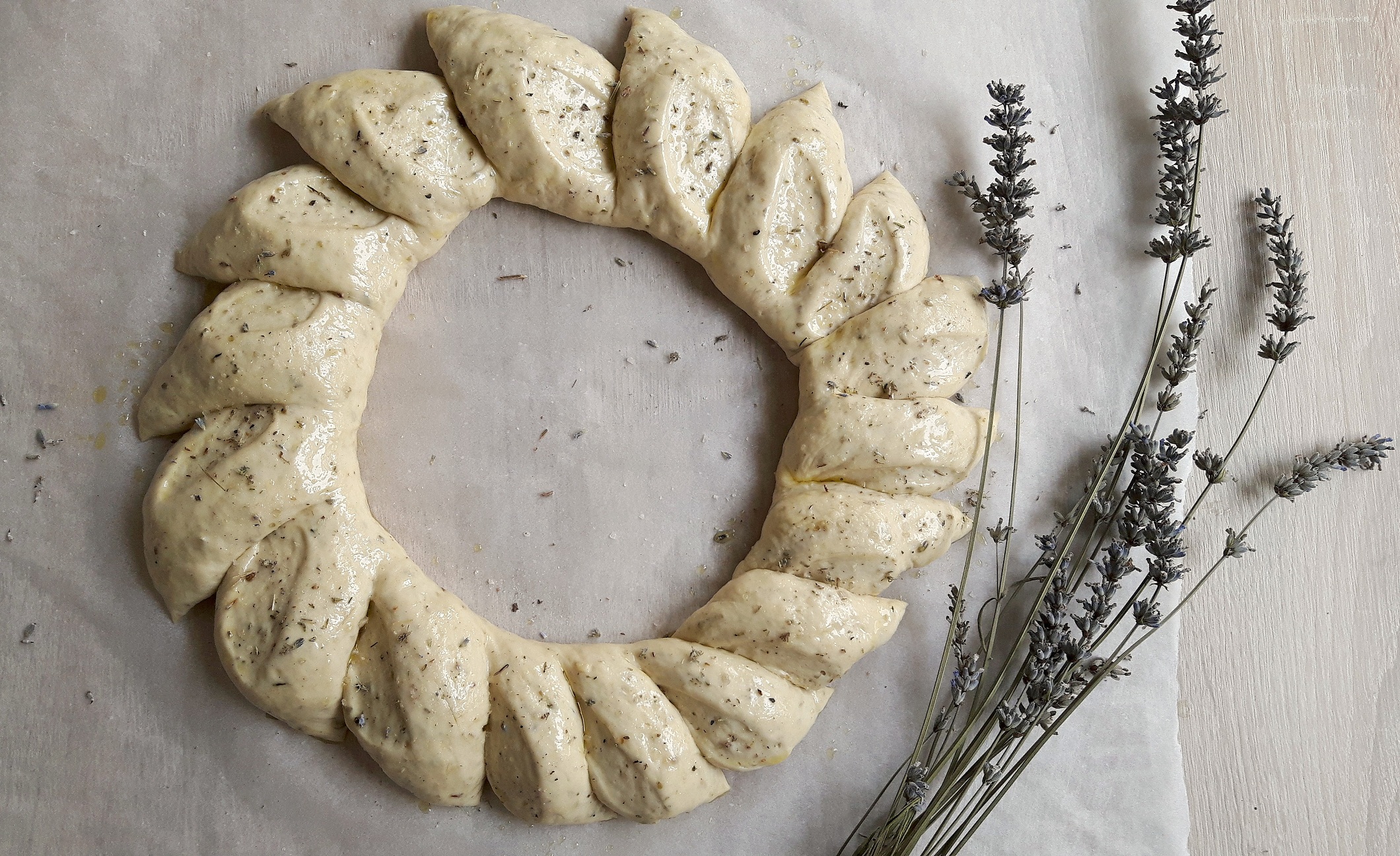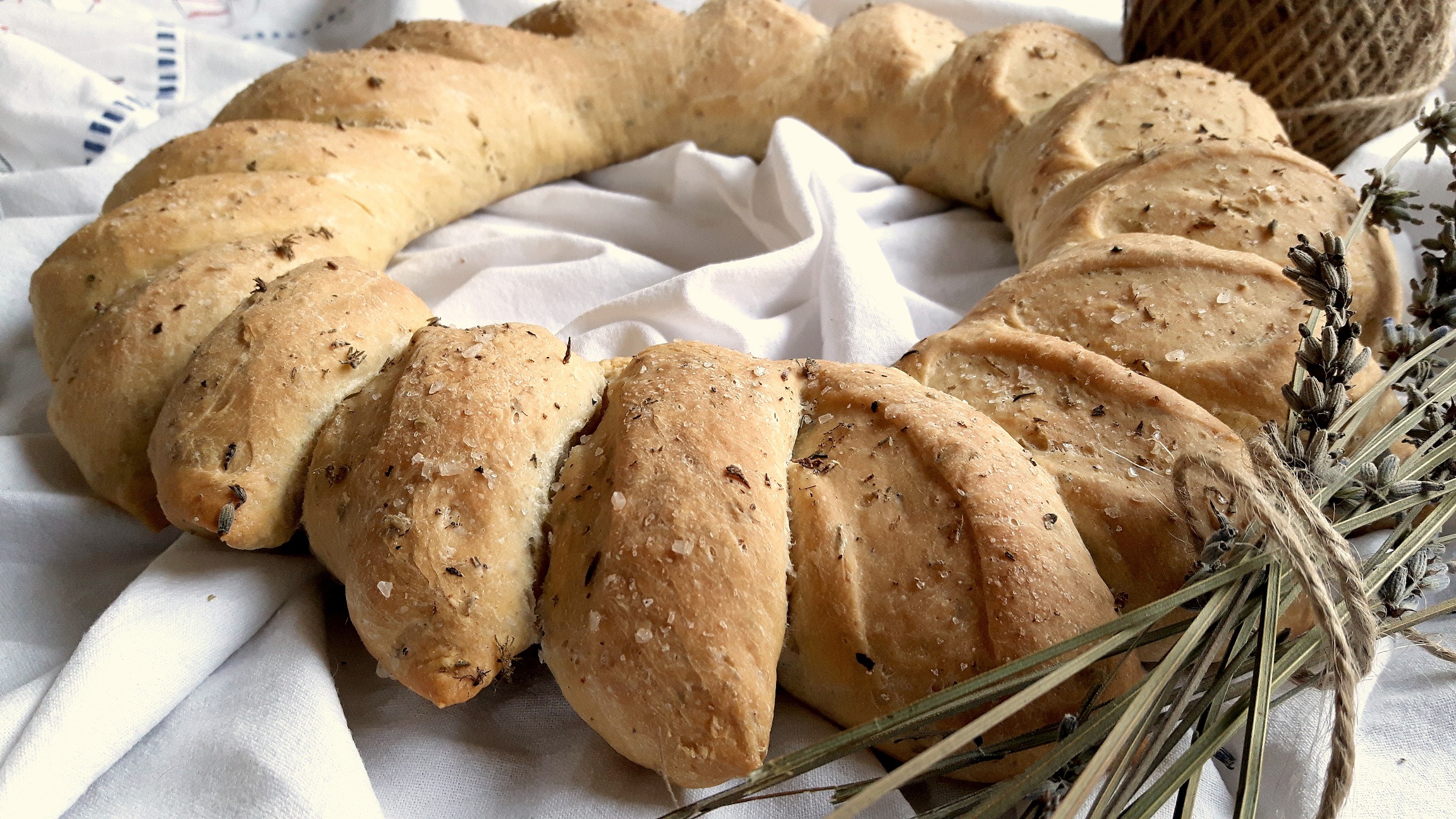 This circle, the sun's golden crown, together with the simplicity of the bread's dough were the base of my beautiful starred bread. A bread which has a subtle summery, meadow like flavor given by the dried lavender buds. For a beautiful memory of the Summer sun.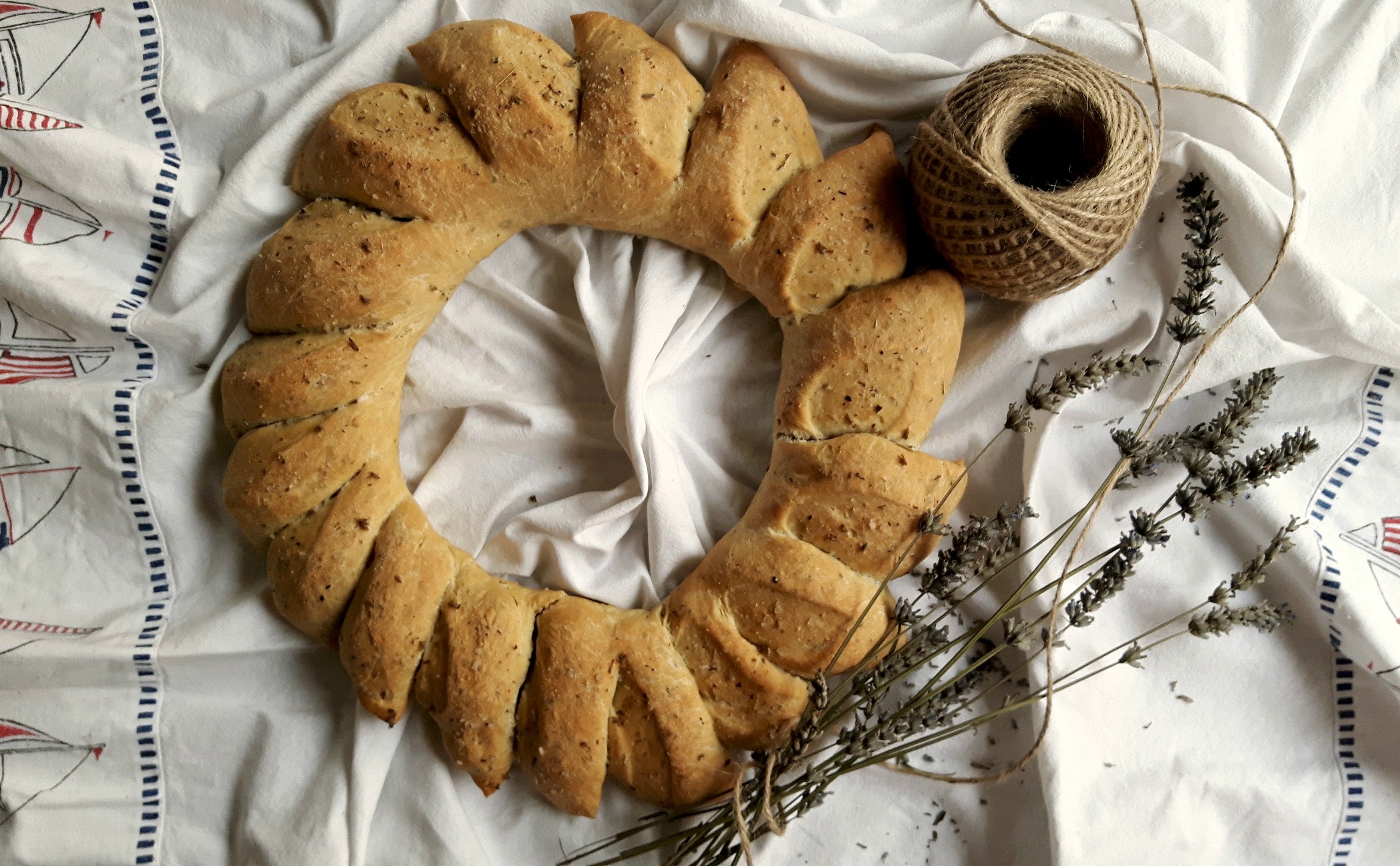 Lavender crown bread
2017-10-02 18:39:48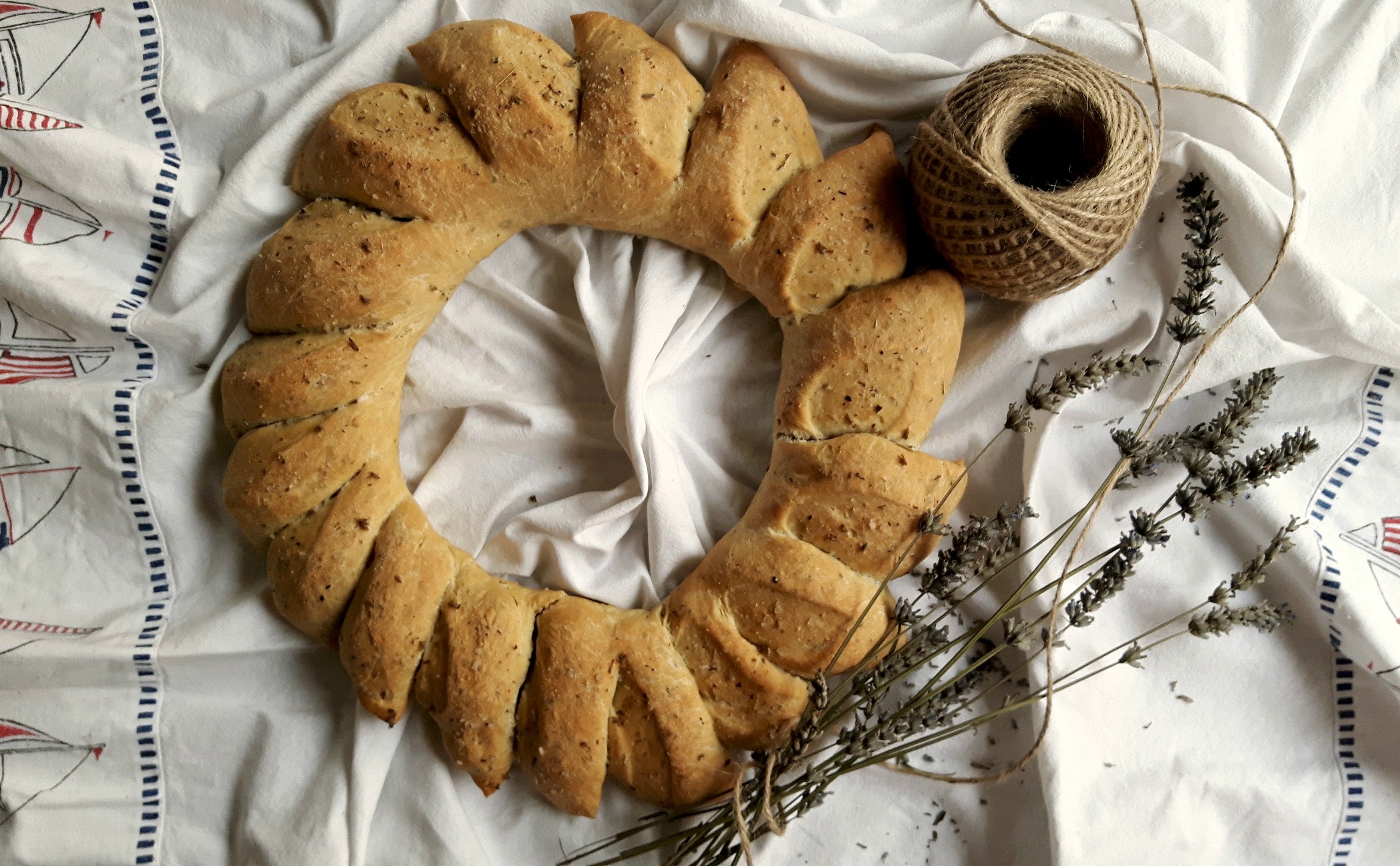 A beautiful looking bread tasting like Summer.
Ingredients
About 400 grams (14.19 oz) of all purpose flour
4 tablespoons of extra virgin olive oil
3.5 grams (0.12 oz) dry yeast
1 tablespoon of dried herbs (oregano, thyme, basil)
1/2 teaspoon dried lavender buds
1 teaspoon salt
coarse sea salt to garnish
a pinch of brown sugar
warm water (about 1 mug)
Instructions
First activate the yeast by mixing in a mug the dried yeast with a tablespoon of flour, a pinch of brown sugar and warm water. Cover it and let it bubble and double its volume (about 15 minutes).
In a large bowl put the flour then mix it with the salt (not the coarse one), the dried herbs, half of the lavender quantity, 2 tablespoons of olive oil. Add then the activated yeast and mix well.
Fill a generous mug with warm water and pour it into the mixture. Mix everything with a spoon, then use your hand to transform it into a sticky dough.
Take the dough out of the bowl and start kneading. Add flour little by little if the dough is too wet and sticky. The perfect dough must be soft to touch, elastic and just a little bit sticky.
After kneading it for about 7 minutes, put the dough back in bowl, cover it with plastic foil and place it in a warm spot for about 45 minutes until it doubles its volume.
Preheat the oven on 200 degrees Celsius (392 degrees F)
Take the dough out of the bowl on a baking sheet and give it a circle form. Seal it well on edges.
With the aid of a kitchen scissors cut small pieces in your dough, like in the pictures above (in the article) and point them outside of the circle. Your dough circle must look like a sun
Using a pastry brush and the other 2 spoons of olive oil, oil your future bread then sprinkle it with the dried lavender and coarse salt
Place it in the oven keeping the temperature unchanged for about 30-35 minutes, until it becomes golden brown.
When your bread is done take it out and let it rest until it cools down a little before cut it
Notes
This kind of bread goes great with truffled butter. Yum! 🙂
Fine Transylvania - Cooking blog & more - Transylvania reinvented - Recipes and original flavours https://finetransylvania.com/
Comments