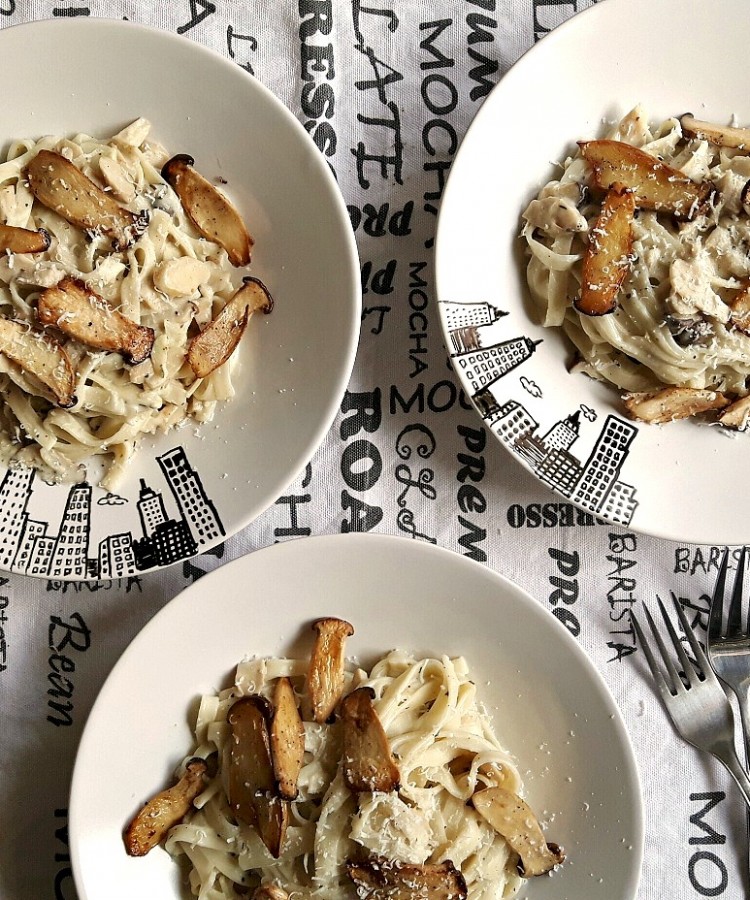 Pasta with cream, Oyster King mushrooms and tarragon sauce
The spring has finally arrived in my beautiful and magical Transylvania, a land you can't feel anything else for, but love :). I know it's been a while since my last post, but I've been busy building up a new life out of the working days in the classic meaning of the word.
After I quit my newspaper job in December, I felt confused and somewhat lost in the world, as my job and work were a big part of my existence. Everything was hard in the beginning and I locked myself up in the house, trying to find my new way. Now, when it seems I could finally find something I might love, and my creativity grew really and surprisingly high, I realized that quitting my job was something I had to do earlier. I've lost too much time doing something that was not rewarding nor creative, especially that in the end I was struggling to write even a short headline. I was not inspired anymore. I was not happy with what I was doing anymore.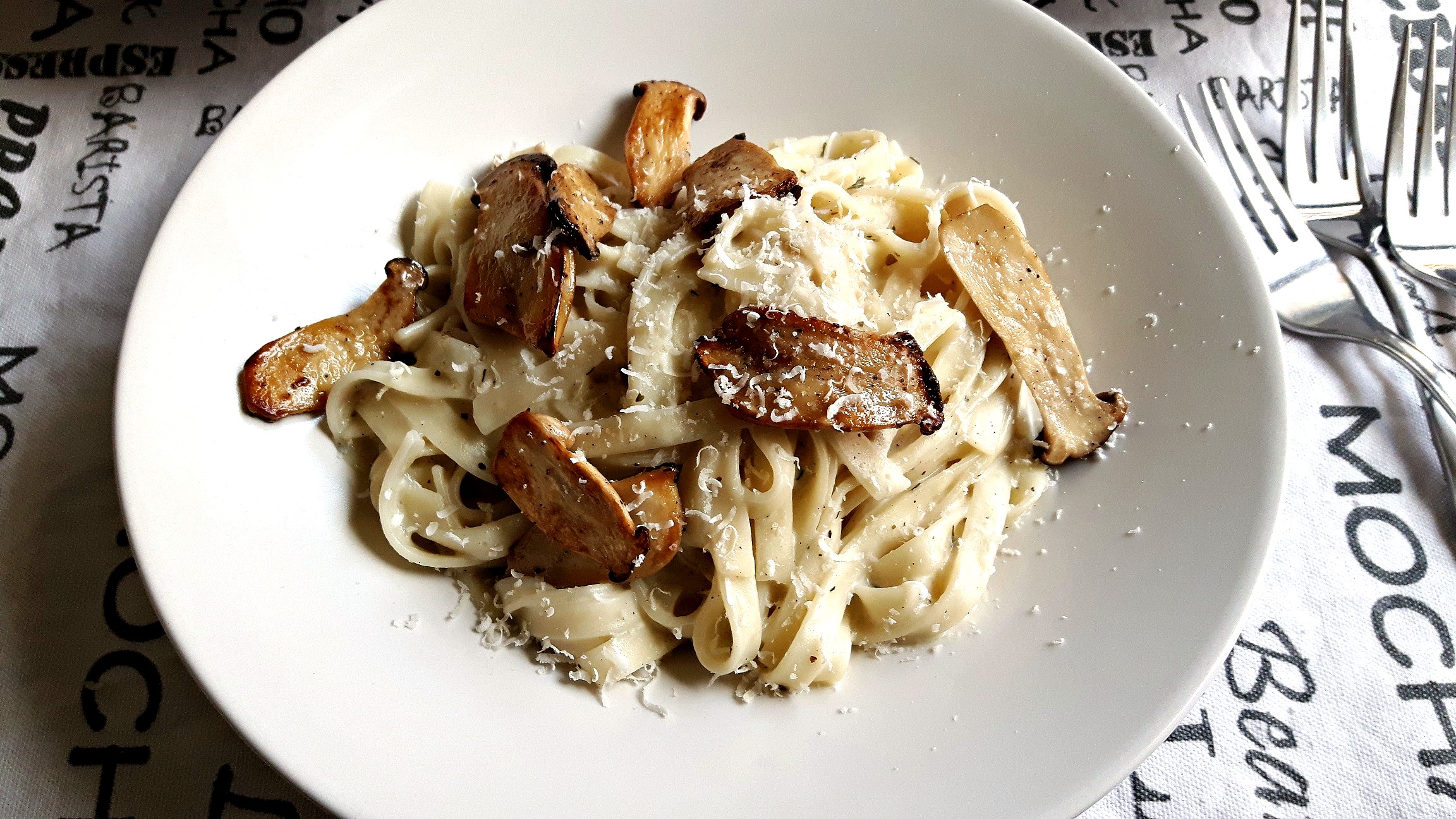 Now I am.
And this sunny spring makes me twice happier. And it gives me this wandering feeling, so I guess, pretty soon I'm going to show you some beautiful new Transylvanian places and villages, cause we're planning to go out, in the county, and take some spring pictures with some spots you'll not going to see caught in any touristic guide, but you should definitely must see.
Once all these said, let's cook something nice, which contains sour cream, a food forbidden in the orthodox fasting. Yes, I know for a part of the world Easter has already gone, but us, the orthodox Christians, are going to celebrate Easter on May the 1st. Anyway, since I'm not keeping the fasting period, I allow myself to eat the foods my heart feels like eating :), so here we are. Tasting this wonderful Oyser King Mushrooms dish I highly recommend you.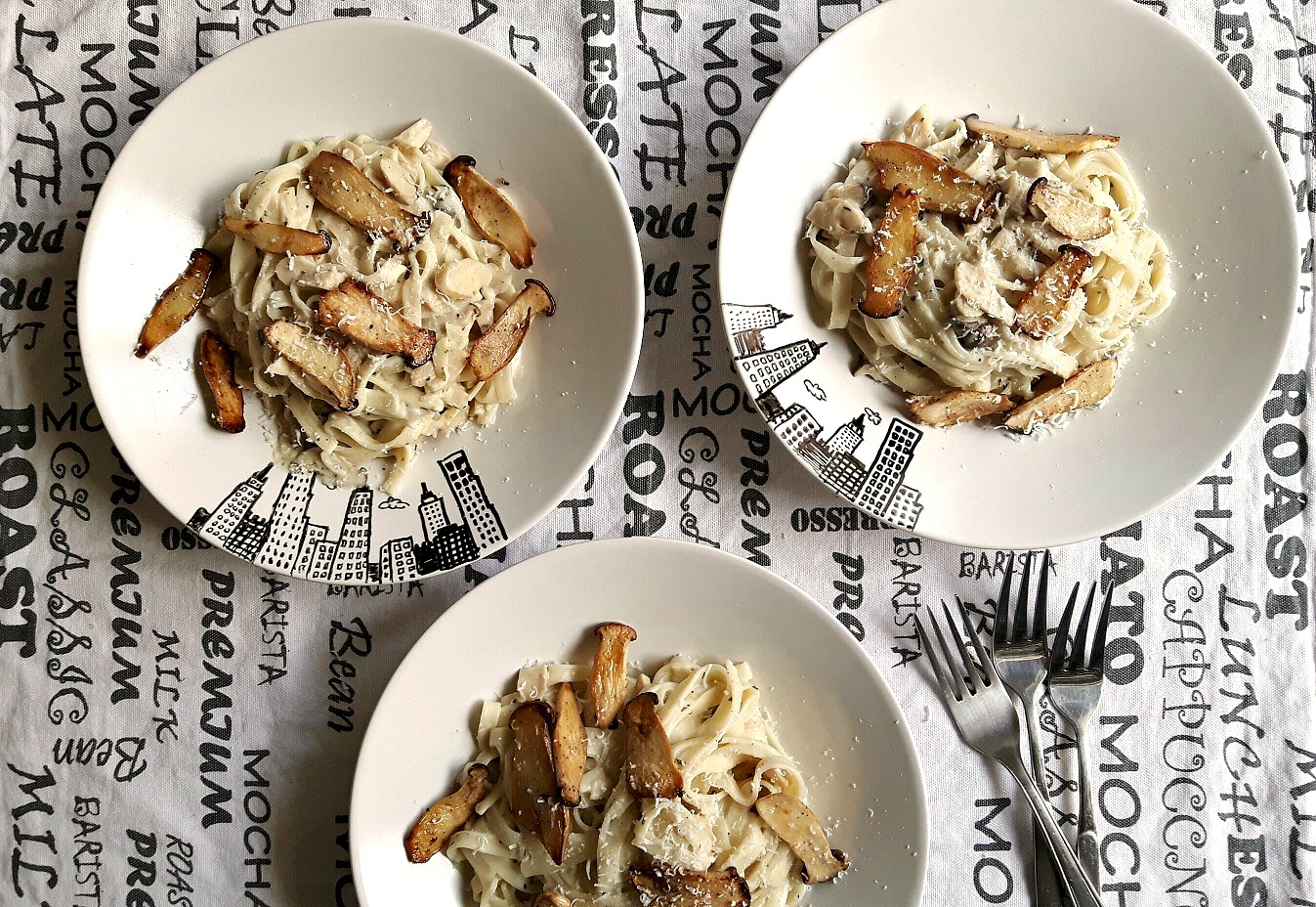 Pasta with cream, Oyster King mushrooms and tarragon sauce
2016-04-04 14:29:35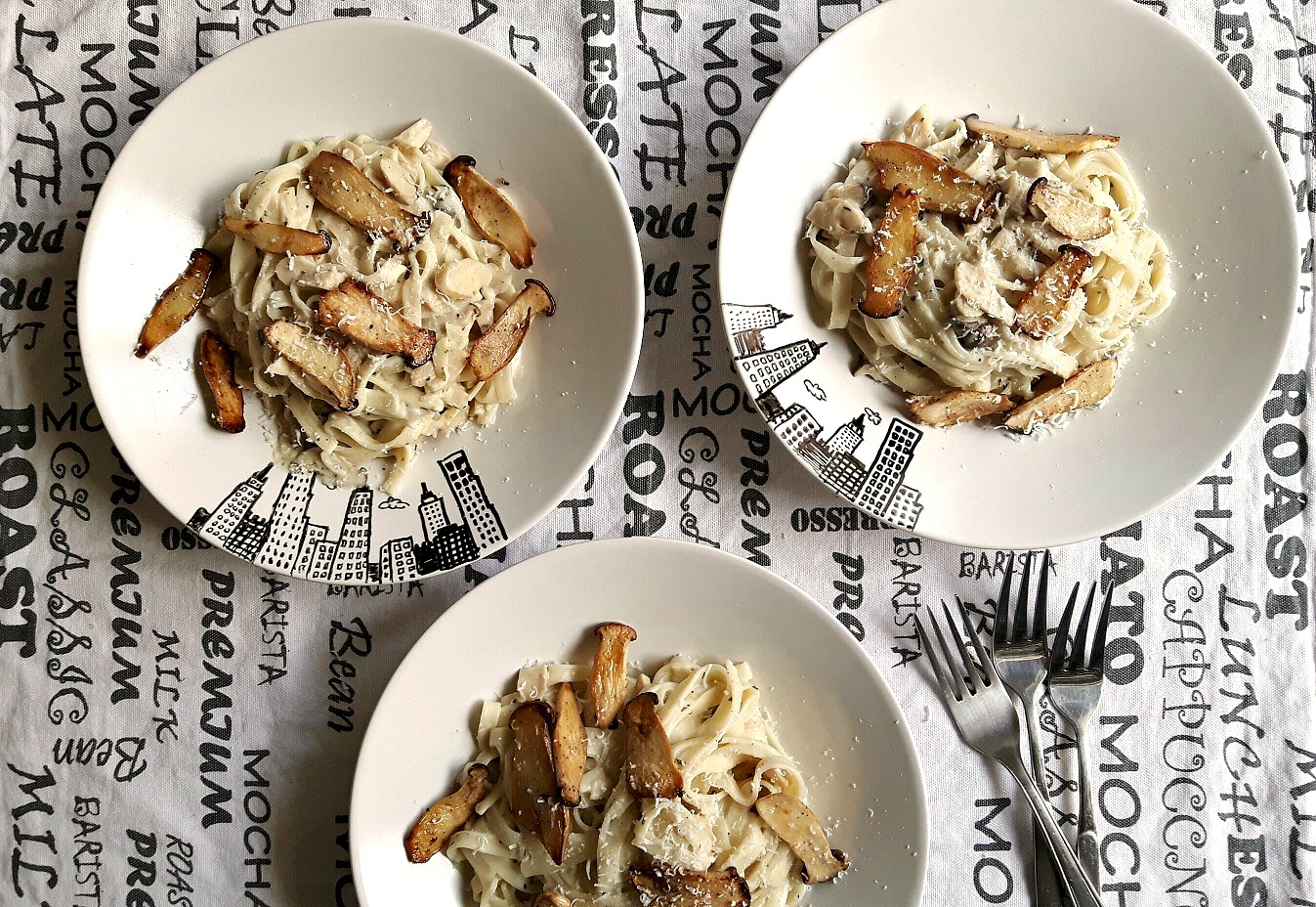 Serves 4
A wonderful and sophisticated mushrooms dish
Ingredients
* fettuccine or any pasta you like
* 3 table spoons of sour cream
* 2 cups of Oyster King mushrooms
* 1 tea spoon of dried tarragon
* 1 cup of chicken soup
* 4 garlic cloves
* grated parmesan
* olive oil
* salt
* freshly ground pepper
Instructions
Boil the pasta al dente following the indications on the package
Carefully wash the mushrooms, then cut them along into fine slices. Keep the middle slices and chop the rest
In a big pan pour a tablespoon of olive oil and fry the mushroom slices. Give them a little salt and pepper, while in the pan. When they become gently brown on both sides, take them out and put aside
In the same pan add another spoon of olive oil, heat it, then put the chopped mushrooms inside. Let them sautee for about 10 seconds, then add the finely cut garlic. Let them soften for about 5 minutes
When the mushrooms softened, add the chicken soup and let it boil with the mushrooms until thickened.
When the sauce become thick reduce the heat on minimum, then, after 10 seconds add the sour cream and the tarragon. Stir well, then drain the pasta and add them into the mushroom and tarragon sauce.
Taste
Add salt and pepper if needed
Divide the pasta on plates, then add on each plate the fried mushrooms and the grated parmesan
Enjoy!
Fine Transylvania - Cooking blog & more - Transylvania reinvented - Recipes and original flavours https://finetransylvania.com/
Comments